It has been the case for a long time that rules for electrical safety for private rental properties in England have been too vague. As a result, the introduction of new legislation is something many people are welcoming. This includes our team here at PTL as we care about those we work with – both landlords and their tenants. It is our dedication with our work that has given us such a fantastic reputation. Consequently, many know us as a leading letting agent Peterborough can always count on.
5 yearly electrical checks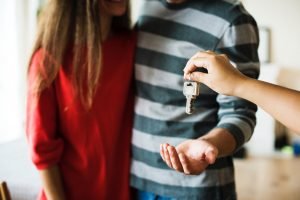 In England, new rules will be in play from July 1st 2020. The electrical installation of a property will need to have undergone a test before the start of a new tenancy. Someone with the right qualifications must be the person to complete this work.
When it comes to new builds or properties that have undergone a total rewiring, the EIC (Electrical Installation Certificate) will cover the first 5 years. After this the installation needs testing a minimum of every 5 years or more so if stated on the report. A copy of the written report needs to be given to the tenant.
The important information
This is a new rule that falls under The Electrical Safety Standards within the Private Rented Sector (England) Regulations 2020. It will apply to all new as well as renewed tenancies from July 1st 2020. Furthermore, it will apply to all existing tenancies from April 1st 2021.
The written report will typically be an EICR (Electrical Installation Condition Report). If the inspection reveals another test or any repairs are necessary, they will need to be completed by someone qualified. This must happen within 28 days of the inspection. You must supply new tenants with a copy of the report before they move in. Existing tenants need to receive a copy within 28 days of the inspection taking place. If your local authority requests a copy, you must provide this within 7 days.
This new law replaces existing requirements for HMOs. It is crucial you hold onto this report for a number of reasons. For instance, you will need to provide a copy to the person who completes the next inspection.
Work with a professional letting agent in Peterborough
It is easy enough to find an electrician by using the Electrical Safety First or Electrical Safety Register. When you work with us, we can help you make sure you get everything sorted with your property. As a result of this, you won't have to worry about fines or other issues.
Browse through our website to learn a bit more about our work as a renowned letting agent in Peterborough. Feel free to get in touch with us if you wish to speak to the PTL team about what we can do for you.