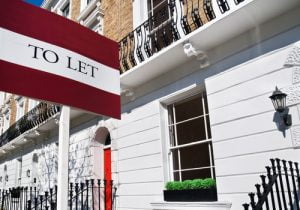 Due to the nature of our business, we always strive for long term results. No landlord wants to have a tenant in their property for a few weeks only. They want them to remain for a longer period so they keep getting income and don't need to constantly look for new people. We can assist clients in making this a reality by offering them the most skilful letting agent Peterborough has.
At first glance, being a landlord may seem like it should be a straightforward affair. Pass on the keys, get the month's rent, and then everyone will be happy. However, things are not quite like this. The road has its fair share of barriers. This will be even truer if you are a first time landlord. In order to be successful, you should avoid the mistakes we talk about below.
Incomplete paperwork
The internet is full of sample tenancy agreements. Yet, they are not usually robust enough or up to date. However, there are landlords that use them in order to try and save money. A current and robust arrangement is vital. In addition, you must understand what documents you have to serve with the agreement. This is to guarantee that you have protection if legal action proves necessary later.
Inventory
Avoiding the inventory is another major error. Completing inventories is often a mundane and time-consuming job. You would do this before a tenant arrives and after they check out. Saying this, it is not wise to skip this process. Its purpose is to determine the property's condition when tenants arrive and leave. This is what aids you in proving that a tenant is responsible for any damage. Furthermore, with an inventory, there won't be as many disputes in relation to the return of the deposit.
Talk to a letting agent in Peterborough
At PTL Lettings, we provide landlords with professional help they can trust. With more than three decades of experience behind us, we are confident in our abilities. Clients can rely on us to offer a great service from start to finish.
If you wish to work with the most talented letting agent Peterborough has, contact our team. You can ask us questions and choose what services you need.