Many landlords choose to use lettings agents due to how beneficial it is. It can be worrying though as a lot of people don't know enough about the industry. PTL can help with this through our expert advice and services as the letting agent Peterborough enjoys using.
"Choose the team that value your property the highest"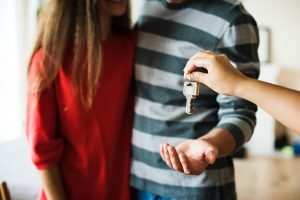 Many people love it when they speak to a professional who thinks that their property is worth a lot. Rather than looking for the highest valuation, you need an accurate one. An agent with experience who knows about the market can do this.
People looking at properties will have done their research and will have a price range in mind for what they're looking for. You need an accurate valuation so that you get what your property is worth. However, you need to be sure the price you ask for will generate interest.
"Wait until spring"
People think that spring is a great time to put their property on the market and they should wait until then. While people do look at properties at this time of year, the market is always active to some extent. People move for a number of reasons and at various times in the year. There isn't a best time to sell or rent out your property.
"Every agent is the same"
Each and every agent is different. This includes the services that they offer, the way they carry them out, and the level of quality. You should look into people to find out whether they are the right choice.
The right agent will help you by answering any questions you have. This is so that they can provide successful services and you can receive the level of help that you require. We always work to excellent standards with everyone so that you can trust us.
PTL are the competent letting agent Peterborough can rely on for superior services. We place an importance on communication. This keeps you informed of all relevant information regarding your property. Feel free to reach out to us for more details.