Owning and letting out a property leaves you with a number of responsibilities. These can easily become hard to manage. Instead of worrying, have you thought about calling the estate agents Peterborough loves? Our services cover a wide range of areas to assist with your needs.
Responsible Landlord
The law states that you, as a landlord, are responsible for ensuring that tenants are safe in regards to gas safety. This includes arranging annual gas safety checks on every appliance and flue as well as keeping records.
The Health and Safety Executive (HSE) provides useful guidance about this topic. It is crucial that you understand your role as a landlord and exactly what you need to do.
Important Knowledge
The contract with the tenant should allow for maintenance and safety checks. You also need to be able to show that you have taken reasonable steps to be law-abiding and ensure the safety of tenants.
Any gas appliances, flues, and fittings need to be safe. This includes any in a communal area which tenants might use. Your responsibilities include maintenance and repair work. These must be done by a Gas Safe registered engineer.
Any appliance or flue needs an annual gas safety check. This is also a job you need to leave for an engineer on the Gas Safe register. You should hold records of safety checks for 2 years. You also need to provide the tenant with a copy within 28 days of the check.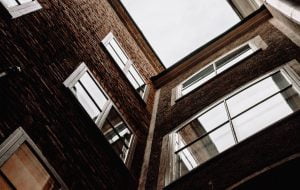 The completion of the annual check can happen up to 2 months before the due date. You should schedule it at a suitable time. If you do notice a problem though, do not wait for the annual check. Arrange an inspection as soon as possible.
The PTL team can help ensure that gas safety checks are carried out for your property. This is only one example of how comprehensive our services are. We can work to meet your needs so that you don't have to worry.
We are the estate agents Peterborough trusts because of our quality service and top customer support. If you need help, contact PTL now.