Being a landlord gives you a lot to think about and many responsibilities. It can take time and effort when you consider all of the work that goes into it. This begins with advertising, and includes property management along with ensuring you follow the law and more. You can make this less of a challenge with the help of a fantastic letting agent Peterborough clients trust.
There are some common property management mistakes that people make. These damage tenant relationships and cause a lot of hassle. Read on to find out what they are and how you can avoid them.
Ignoring issues
You have a responsibility as a landlord to ensure the utilities are safe and work properly. You need to make sure you fix any water leaks or issues with heating promptly. Tenants won't be happy if they have to wait a long time to resolve a problem. As well as this, you are risking long term damage as a small issue can quickly grow and cause other problems.
The wrong insurance
Typical home insurance policies are ideal for most people but are not designed for those renting out properties. You have to get landlord insurance that is right for your needs. This can include public liability along with building and contents cover.
Rent guarantee is another thing you should look into. This covers you for tenants who are in the property but haven't paid.
Being unfamiliar with property management requirements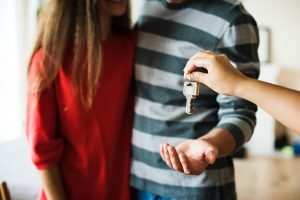 Many landlords think that it will save them money if they don't use a property management agent. This often results in a lot of expenses in terms of finance and time. An expert can take care of regulatory and legal obligations on your behalf. They handle a number of things so that you have less to worry about.
PTL is a highly respectable company offering property management and maintenance services. We pride ourselves on providing people with exceptional services. These will meet your exact needs while remaining affordable.
Come to us for comprehensive services for landlords. This makes us the letting agent Peterborough can have confidence in. We have the necessary expertise and experience so reach out today for more information.