With the help of the letting agents Peterborough loves, you will receive extensive assistance for all your property needs. We can take on the management and maintenance so our clients don't have as many tasks to deal with. We also ensure that each landlord meets their responsibilities.
Laws surrounding lettings can differ greatly between property types. You need to understand them, especially if you are letting a flat.
What does the lease allow?
Some leases insist you live in the property and you won't be able to let it. There are others that won't allow you to let to students and some which also give the freeholder the right to see any prospective tenants. If you are planning to let, put it in writing to the legal company you use. They will be able to check the lease and any clauses regarding renting.
Licence
You need to consider local authority selective licensing. This means that you might need to apply for a licence if you own the whole block, or more than a single flat within one. You will need a House in Multiple Occupation (HMO) licence if the property you want to let is a large home with 5 or more residents who are unrelated.
Service charge
A service charge can include many different things. You need to know what it is you pay for and what you might need to in the future, including things like a new roof. You should also look into how much ground rents and service charges can increase. Fees like this can harm your profits and increasing the rent might not cover it.
Flat insurance coverage
It is typically the management company or freeholder who pays insurance for the building. The management charge is how you will pay for your share of this. You need to understand that this is generally standard residential insurance. You should consider looking at specialist landlord insurance if you are taking on tenants. Learn about the cover and look into topping up your coverage with a provider.
Security
You need to make sure the property is safe for your tenant when you are a landlord. The responsibility of block security might fall to the Freeholder but you still need to make sure this happens.
Rubbish collection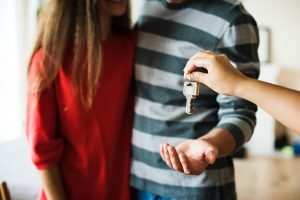 A landlord needs to ensure that waste is collected from any properties. You will also have to check if people are overloading bins on the day of collection.
We can help you with your property needs through our hard work as the letting agents Peterborough continues to rely on. Contact us if you want more details about our services.