We are getting to that point of the year where the temperatures start to drop and the evenings draw in. Nevertheless, the team at PTL don't stop working; we are always keeping up with our efforts as the letting agent Peterborough trusts for a superior level of service. This is a period of change that everyone needs to acknowledge, including landlords. We help them to do just that.
Look after properties this cold season
As these cold months approach, landlords need to take this cue and complete several checks on their properties. This is in order to avoid a catastrophe later in winter. Take a look at these steps that will reduce the likelihood of an issue developing with your rental property.
Talk to your tenants
The tenants are more likely to help you keep a property in great condition when you have a good relationship with them. Additionally, they will inform you if and when there are any issues. Give them all relevant property details including but not limited to the stopcock in case there is a leak and they need to turn off the water. Provide them with different ways to contact you along with maintenance and security measures you want them to take if you are going away.
Clean the gutters
A lot of people love the idea of autumn leaves falling from trees. After all, they don't immediately look harmful and provide the landscape with a picturesque glow. However when you allow them to pile up, they become a nuisance that can cause costly problems. This happens especially when they collect in drains and gutters and result in blockages. Clear them away as regularly as you can to avoid water damage and overflows.
Take measures against theft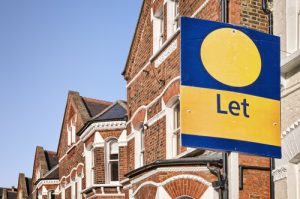 A lot can go wrong when you leave a property unattended, including a higher risk of theft. Therefore, you should make sure you visit each one regularly. Remember even when there are tenants living in the property, it might be empty for periods when they go away such as around Christmas. Have a talk with them to ensure they don't leave expensive items on show. You can also look into theft deterrents like alarms that are visible from outside the property.
If you want to work with the best choice of letting agent Peterborough has to offer, give the PTL team a call. We have a wealth of experience working with all kinds of needs and providing an expert service you are sure to love. Trust us to look after homes all year round.