It is very overwhelming when you lease your home for the first time. You need to know your obligations and responsibilities in terms of the law. In addition, you must make sure things in the property are how they should be. There is no need to worry though as we are the estate agents Peterborough landlords can depend on. Below, we provide some tips on how to make sure everything goes smoothly.
Do your research
The first thing you should do is a little research into rental demand in your area. You need to know what prices others close by are letting homes for each month. Setting rent for your own property too low or too high can deter people. Taking the time to look into the rates in the area will help you attract prospective tenants and let the property quickly.
Preparing
You need to complete necessary maintenance before you take on tenants. This might include decorating and ensuring that there aren't any repairs to do. You will also need to decide as a landlord whether you will rent the space as furnished or not. You might want to offer both options to prospective tenants so that you can market the property to more people.
Know what you are responsible for
You gain responsibilities when you go from being a homeowner to a landlord. An example of this is the fact that you will need to check with your mortgage provider that you can rent out your property. Some mortgages will require that you are the owner occupier.
The law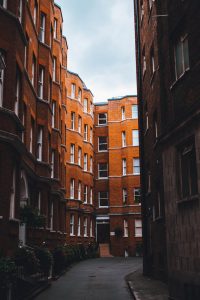 There are a huge number of regulations you need to be aware of as a landlord. For example, when letting out a property you need to complete checks before a tenancy agreement begins. This is to protect deposits and comply with immigration laws. If you are ever unsure, you can speak to us for help.
There is no need to worry about your properties when you turn to the expert team that is PTL Lettings. Through hard work and a dedication to high standards of work, we have built a reputation as the best estate agents Peterborough could hope for. Do not hesitate to get in touch if you need our help or want to learn more.