Landlords have a duty of care to tenants so they need to make sure the accommodation is safe. It is important that you take measures to minimise risks from hazards. We can help with things like this and more as the estate agents Peterborough loves using.
Gas
You need to make sure that you have a Gas Safe registered engineer install and maintain any and all gas equipment that you supply. This will keep people safe and also ensure you comply with the law. It is important that you arrange for a gas safety check every year, providing the tenant with a copy of the certificate.
Electric
The law requires you to make sure appliances in the property and the electrical system are both safe. The best way to do this is to have a qualified electrician carry out an inspection every 3-5 years. You should also arrange for a Portable Appliance Test (PAT) every 12 months for your appliances. In addition to this, you are legally required to have an electrician carry out a periodic inspection every 5 years on a system in a HMO.
Alarms
The law states that you need a smoke alarm for every floor of your property. You also need to test this at the beginning of the tenancy. Ideally, you should be going beyond this to offer the best protection through, having a smoke alarm in all hallways, landings, and living rooms.
Repairs
You need to make sure that the property is fit for habitation at the beginning of the tenancy. You should make sure it is in good condition because disrepair can cause serious problems for your tenants.
Security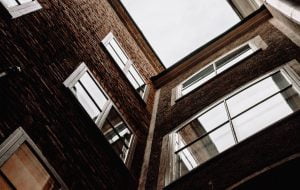 It is important that you make sure all windows and doors have appropriate locks. You should also be careful about knowing who has keys to the property. This should only be the landlord, current tenants, and property manager.
When you are looking for first class assistance with your properties, you can rely on PTL. We are the estate agents Peterborough landlords and tenants can turn to for excellent services. Feel free to get in touch if you would like to talk about our work and what we can do for you.