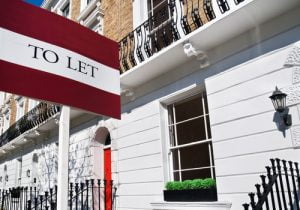 In order to ensure customer satisfaction, it is crucial to offer a helpful, honest, and professional service. This is what we provide to tenants and landlords alike. Everyone requires help at some point. If it involves a rental property, there is no one better to provide this than the finest estate agents Peterborough has. We offer as much value as we can to each and every client.
The most important thing for a landlord is to be responsible. As a result, they can't ignore the legislation and regulations that exist for them. These are designed to protect landlords as well as their tenants. We are going to go over some of the key ones so landlords know what they have to do.
Furnishing and furniture regulations
You could find yourself furnishing the building. If you are, you will need to guarantee that every piece adheres to the regulations. It is possible to gain advice on what furniture goods are compliant. Something else to remember is that all compliant furniture needs to display their safety labels in a notable position. This works to lower the risk of fires developing inside the property.
Tenancy Deposit Scheme
It is also important to remember the Tenancy Deposit Scheme. Letting agents and landlords must register with a tenant's deposit scheme. They will have to do this with one that is approved. What this does is safeguard the tenant's money. Additionally, it can assist you in overcoming any disputes once the tenancy comes to an end.
Income tax
Finally, there is income tax. Every landlord may be liable to pay tax when it comes to their rental incomes. This shall be the case regardless of whether they live overseas or in the UK.
Estate agents in Peterborough
At PTL Lettings, we make sure that everyone is aware of the rules of renting out homes. We have more than 35 years of experience operating in this industry. Because of this, we are certain that we can provide tenants and landlords with excellent services.
Please contact us if you wish to work with the best estate agents Peterborough has. We have a great reputation so clients can expect the best service.